Unity Church Universal was established in 1982, a new congregation in Unity's first world headquarters at 913 Tracy Avenue in downtown Kansas City. While the building had su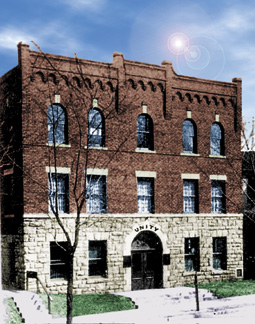 ffered years of neglect and the neighborhood which surrounded it was blighted, the founding minister, Rev. Greg W. Neteler, decided to lease space in the building and began to revitalize it. With the help of Unity people everywhere, the new congregation purchased the building in 1988, and burned the mortgage ten years later.
The building at 913 Tracy, dedicated in 1906, was Unity's first. It is the only structure ever to house all the departments under the same roof. In 1916, a 416-seat chapel was added at the rear of the building and it is from here that Unity Church Universal's Sunday Service is
live streamed Sunday mornings at 11am Central time
. With its slanted floor and theater seating, the chapel looks more like an auditorium than as a sanctuary, and the early worship services were called "meetings." The simple and elegant stained glass windows remain today, as do the matching chandeliers.
This auditorium served as the platform for Charles and Myrtle Fillmore's ministry throughout their lives. After Myrtle's passing in 1931, Charles carried on for a few years and then turned the pulpit over to Dr. Ernest Wilson, and, later, L.E. Meyer. In 1949 the congregation that had worshipped here for 43 years moved to the new temple on Country Club Plaza and sold the property.
Today, Rev. Neteler continues as senior minister to th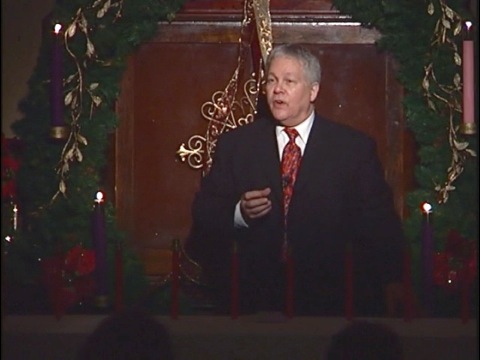 e small but committed congregation. Since the reopening in 1982, thousands of visitors from all over the world have come to see the historic structure.
You are invited to join us at 11am CENTRAL time (same as Chicago). If you are unable to attend, you may watch the service live at the same time at
http://913tracy.org/watch
View Larger Map